Speaker
Dieuveil Malonga
Chef at Meza Malonga LAB (Kigali, Rwanda)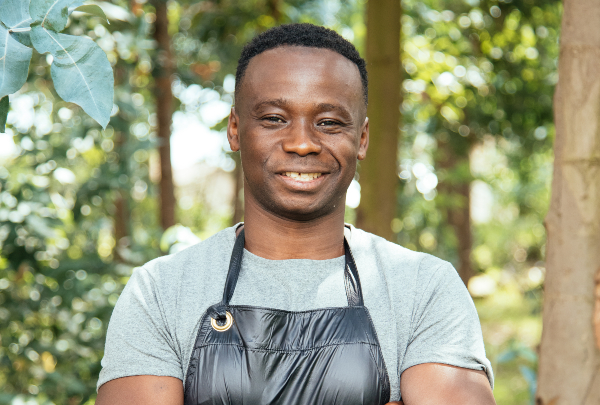 Congolese by birth, he trained and worked in Germany and found success in France, and he now wants to revolutionise Africa from Rwanda.
Born in the Congo, Dieuveil Malonga is one of the senior exponents of Afro-fusion cuisine, a subtle mélange of tradition and modernity, a culinary bridge between African flavours and Western cooking. This was because he began a new life aged 13 in Germany, where he earned qualifications in cookery, won a number of competitions, and worked in some of the country's best restaurants: Schote*, Life*** and Aqua***. His travels continued in France. In Marseilles he was involved in the launch of the Hotel Intercontinental's restaurant, and in the 2014 Top Chef in Paris.
Malonga, finalist in the prestigious Basque Culinary World Prize 2018 and acclaimed on the Under 30 list twice by Forbes, now runs Meza Malonga Lab (Kigali, Rwanda), a restaurant praised by Travel + Leisure and Food & Wine as one of the "world's best". Through his social company Chefs in Africa, Malonga is committed to promoting the continent's new culinary promises.
Dieuveil Malonga