Speaker
Viviana Varese
Chef at W Villadorata Country Restaurant (Noto, Sicily, Italy)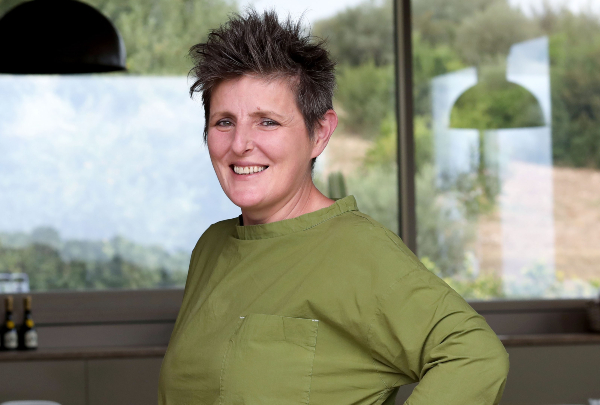 Born in Salerno in 1974, Viviana worked in her family's fish restaurant from an early age.
Even when she was studying to be a teacher she continued to work in the family business, helping out whenever she could. But she only decided to become a professional chef at the age of 21.
She learned the trade with Gualtiero Marchesi and at other top-notch restaurants such as El Celler de Can Roca, until she felt she was ready to go it alone. She opened her first restaurant, Il Girasole (The Sunflower), in the suburbs of Milan, focusing mainly on fish and seafood.
In 2007 Viviana and her partner and friend Sandra Cicirello decided to start up a joint business, opening Alice Ristorante in Milan. Viviana worked in the kitchen, while Sandra was sommelier and maître. National acknowledgement arrived four years later, when the twosome gained a Michelin Star.
The next major step came when Viviana met Oscar Farinetti, the founder and creator of Eataly, a chain of shops all over Italy selling the country's best food and beverages. Her love for Italian produce matched Oscar's, and in 2014 Alice Ristorante moved to Eataly's Milan outlet, where it retained its Michelin Star and gained even more popularity. Alice is now known as "VIVA", an acronym of her forename and surname.
She also took on a new challenge in Sicily with the restaurant W Villadorata Country, located at the foot of the Etna volcano. This soil, eroded by the force of nature, nourishes the pantry of this restaurant, which connects its cuisine even more closely to the earth.
Viviana Varese